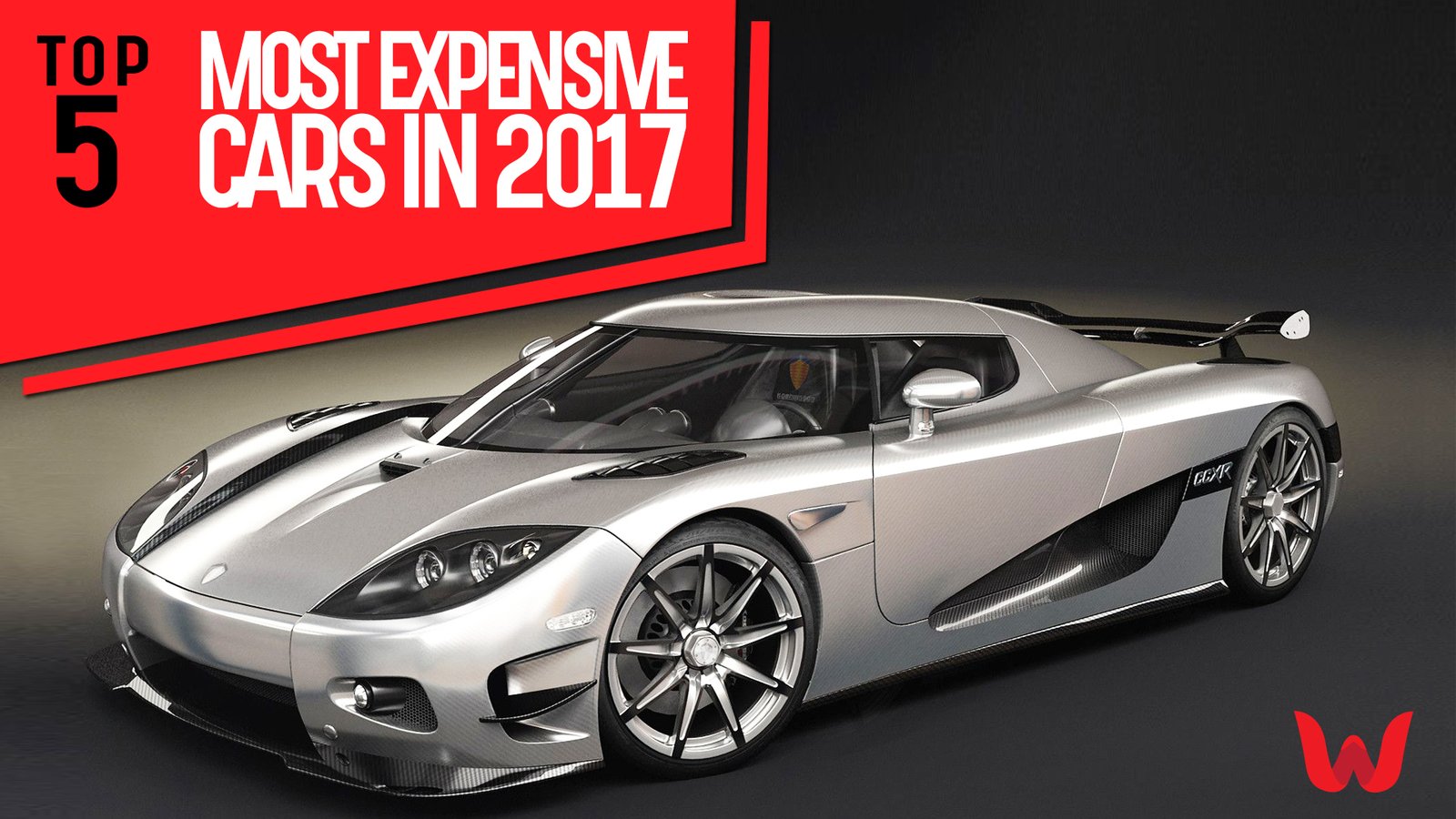 Description
Get out your wallets and refinance your mortgage, we're counting down 5 of the most expensive cars in production today. Please note that we're not including one-off cars like the $8 million dollar Maybach Exelero, classic cars up for resale, or cars no longer in production.
5. $3 million — Ferrari Pininfarina Sergio
---
Starting off  at number 5 is the Ferrari Sergio, a $3 million dollar supercar with only 6 units in production. The Sergio builds upon the Ferrari 458 Spider, adding a new body and interior. The Sergio weighs less than the 458, so it moves quicker than its predecessor despite housing the same 562-horsepower-producing V8. What really makes this car exclusive is that the owners were actually chosen by Ferrari themselves.
4. $3.4 million — Mansory Vivere Edition Bugatti Veyron
---
A most expensive cars list, by law, must include some edition of the Bugatti Veyron. The $3.4 million dollar Masonry Vivere eidtion adds a heap of updated modifications to the Grand Sport Vitesse including a carbon fiber body, upgraded LED lights, and a freshly designed front grill. This car has the distinction of being one of the fastest cars in the world, putting out an insane 1200 horsepower and reaching a top speed of 254 miles per hour.
3. $3.4 million — W Motors Lykan Hypersport
---
If you've seen Furious 7, you're already familiar with the W Motors Lykan Hypersport. In the movie, it's the red supercar that crashes through two skyscrapers. While we thought the Porsche 911 would have been a bit more fitting for such a scene, there is no doubt that this is one fine looking vehicle. The Hypersport may set you back $3.4 million, but it will set you forward from zero to sixty in just 2.8 seconds thanks to its 770 horsepower twin turbo flat six. Oh, and one more thing –  the headlights are decked out in 420 diamonds totalling 15 carats.
2. $4.5 million — Lamborghini Veneno
---
Coming in at number 2 is the $4.5 million dollar Lamborghini Veneno, which was built to celebrate the 50 year anniversary of the automakers. The Veneno is basically a modified Aventador, except faster and a mere 4 million dollars more expensive. The 6.5 liter V12 packs 740 horsepower and 507 pound feet of torque, getting you to 60 MPH in just 2.9 seconds. Oh, and a little trivia for you, Veneno is Spanish for poison.
1. $4.8 million – Koenigsegg CCXR Trevita
---
Remember candy paint? You do? Well how about diamond paint? The car at the top spot on our list, the 4.8 million dollar Koenigsegg CCXR Trevita, has an exterior finish which contains a resin that's been blended with the dust from REAL DIAMONDS. But this beast isn't all eloquence. Under the hood is a 4.8 liter, dual supercharged V8 which nets a ridiculous 1004 horsepower and 797 pound-feet of torque. Even if you have the money for one, though, good luck finding one, because only 3 have ever been produced.